Online Dating Site to Meet Single Belarus Women Looking for Men
Quality Matchmaking Agency to Find Belarusian Girls Looking for Love
With the help or our online Belarus women dating site and our quality matchmaking service, we can help men from different regions of the world to get in touch with single Belarusian girls and develop long lasting relationships. Our reliable and well established marriage agency in Grodno, Belarus take pride in helping hundreds of their single women to find a man from abroad who share similar family views as their women.
Belarus women are considered to be the hidden jewel of Russia. Belarusians in general are very nice people who appreciate everything life has to offer. They have the reputation to be excellent hosts and the women are known to be excellent wives and charming brides for the men who are lucky to be their husbands.
Given the lack of available men in their own country, thousands of single Belarus women have no other choice than to look abroad to find a suitable life partner. Also, given that Belarusian cities are not as popular destinations as many Russian and Ukrainian cities; this can be your opportunity to find your Belarusian wife.
Discover Why Belarus Women Make the Best Brides
What's their secret?
Belarus women make the best wives because they offer the most of both worlds – exquisite beauty and traditional family values. It is exactly what many men from Western countries are dreaming of but cannot find in their own country. This is part of what makes Belarus women and Russian brides so popular.

From their childhood, Belarus girls are taught by their mothers how to be a beautiful bride and excellent wife. They are taught how to be feminine and how to be a good housewife who always puts her husband and family first. And as a bonus: how to keep their body in excellent shape – which greatly contributes to their physical beauty.

… Don't you wish you could share your life with a Belarus woman?
I am Irina from Grodno, Belarus.
I'm 43 years old, divorced and seeking a partner.


Are you looking for a beautiful 44 years old girl from Minsk? It is me!
My name is Marina and I'm looking for my second half.


My name is Lyudmila. I'm 39 years old.
I am divorced and live in Grodno, Belarus.

Honest Marriage Agency and Quality Matchmaking Services
For Serious Men who are Seeking a Beautiful Belarusian Bride
Our marriage agency and experienced matchmakers in Belarus offer high quality international matchmaking services for serious men seeking a Russian bride. With their office in Grodno, they represent single Belarusian women from most cities of Belarus. They are one of the few licensed marriage agencies in Belarus and certainly among the most popular for Belarus girls seeking a husband from outside their country.
Each Belarusian and Russian woman has registered in person with passport in hands. Our marriage agency owner and staff interview them to evaluate their honesty and sincerity about finding a husband from outside their country. Their honest and reliable matchmaking service helps their single women and single men from around the world to find each other and develop a relationship leading to marriage.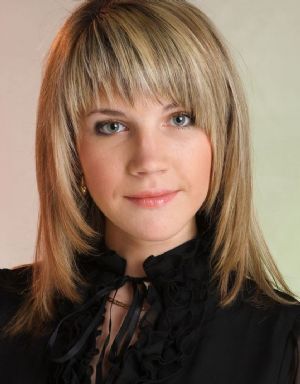 Our Online Belarus Dating site and Experienced Matchmakers
Can Help you Find you own Belarusian Jewel: a Charming Wife
Our online Belarus dating site backed by our experienced matchmakers located in Belarus is helping men from any region to meet single Belarus women and beautiful Belarusian girls who are dreaming to become a loving wife and a beautiful bride for a faithful and decent man. Use our quality matchmaking service to connect with single women from Belarus and give yourself the chance to find the woman you've looking for all your life.
Because of the great difficulty many Belarusian women face at finding an available man with strong family values in their own country, they register with their local marriage agency who help them to connect with serious men from all over the world. Use this opportunity to find your beautiful Russian bride!
Belarus, Russia and former USSR are home to some of the most beautiful and charming women in the world. But Russian girls are not just pretty on the outside! They also possess the qualities many men from around the world cannot find in their own country: they are very feminine, they like to dress in an elegant way and they are very family oriented – always keeping their husband and family at the top of their priorities.
Once you have established a good relationship with a Belarus woman and you both feel it is the time to meet in person, we will assist you in every step so you can travel in peace of mind and concentrate on the purpose of your trip: meet your future Russian bride!

All our best wishes,

Alain and Yuliya

My Partner Forever