Meeting a Lady in Belarus, Russia or Ukraine
How to Proceed to Have a Successful Meeting
Traveling to Russia, Ukraine and other former Soviet Union countries can be costly and time consuming. If the purpose of your trip is meeting a charming single lady and finding a life partner, then it can be exciting as well. However, in order to fully enjoy the trip, the meeting, the excitement and mostly, to maximise the chances of that meeting being successful, certain elements need to be well prepared and planned.
One can simply travel there without any previous correspondence with a woman, without a pre-booked meeting, and hope that destiny or luck will make him meet someone interesting. It can happen but quite frankly, in most cases it does not happen. Moreover, if you are not quite familiar with the language and the local traditions, you will easily be identified as a stranger and this usually attracts scammers. So, this kind of trip can be rewarding in terms of discovering a new place and sightseeing but in terms of finding a life partner, it will most likely be a waste of money and precious time.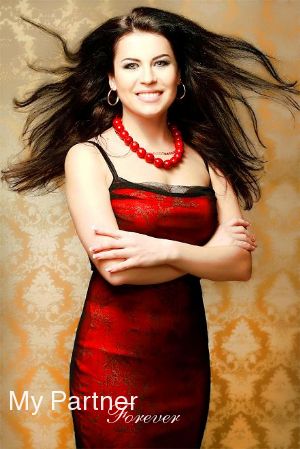 Traveling to Meet the Woman who Could Become Your Bride
How to be Well Prepared and to Plan the Logistics
We strongly recommend to introduce yourself to the lady with a letter and to exchange enough letters to establish a relationship and common interest before planning a meeting with her. However, remember that even if you keep exchanging letters, keep meeting on Skype and deepen your relationship; in the end, to really see if there can be true chemistry between you two, you need to meet in person. Letters and audio-video meetings have their limits. So, we highly recommend to not overdo the "virtual" relationship and to plan a personal meeting sooner than later.
Once you and the lady agree that the next step is to meet in person, if possible, don't delay it and plan a meeting with her. The logistics can be as follow:
Check for visa requirements. People from most countries don't need a visa to travel to Ukraine but in most cases, it is required to travel to Belarus and Russia. If you need a visa, inquire on the procedure and delay to obtain it. In most cases, our agencies can provide the letter of invitation which you may need to provide with your visa application.


Agree on the date for your meeting with the lady and book it through our site from her profile page. Confirm to the lady that you have booked the meeting. We recommend that you plan to stay for a minimum of 3 days; this will give you time to meet again a few times and to get to know each other better. If ever your meeting proves to be not successful, it will give you time to meet another woman who could be a match. Our agency owners are experienced matchmakers and will offer you to meet another lady who they feel meets your criteria and vice versa.


While booking the meeting with the lady, you can also book an apartment for the length of your stay, book the airport-train-bus pick-up and drop-off. In most cases, our agency driver can also pick you up in other cities airport or train-bus stations. You can also pre-book other services such as additional interpreter services, a tour of the city etc.


As for any traveling, you can make aware some family members and friends of your traveling plans along with emergency numbers to reach you.


If you don't have any, get some traveling medical insurance.


Call your bank and / or credit card companies to make them aware of your traveling plans. Otherwise, after your first purchases, their anti-fraud software may detect unusual purchases and block your card. You would then waste precious time at correcting the situation.


Plan to bring some cash but not too much. There are ATM everywhere with US dollars. Wait until on location to get some local currency. Our agency staff will help you to get some at a better conversion rate than from home or airports.


Don't forget to bring a gift for your lady. It does not need to be much. It can be a nice perfume purchased form airports duty free shops.


Be well groomed and wear nice clothes. Yes, it is important to be yourself but if it is not in your habits to dress in a sharp way, seriously consider doing it for this trip.


Don't plan to go directly from the airport to the meeting. If you get there late in the day, plan the meeting for the next day. You need to be well rested and top shape.
These are our recommendations for the basic logistics. If you need further assistance or plan to travel to more than one city, contact us with your plans and we'll be happy to help you.