How to Succeed at Meeting a Lady in Belarus, Ukraine or Russia
What can be more exciting than travelling to your charming lady in Russia, Ukraine, Belarus or other Eastern European countries! It can be quite expensive and time-consuming but it is worth it!
If you want this trip to be pleasant and maximize the chances of the meeting with single Russian woman being successful it is better to make plans in advance. You may hope that destiny will let you meet someone and travel without any correspondence or pre-booked a meeting with a lady. It happens but not often. Furthermore, you may risk being scammed as you may not be familiar with language, culture and local traditions. In this case you may discover a new place and sightseeing however, you may not be lucky in finding a life partner and waste your money and time.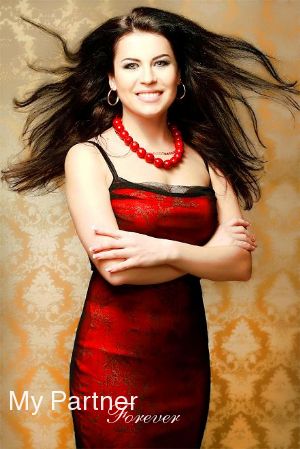 Traveling to meet your Russian Bride
Preparation and Logistics
We advise you to exchange letters to establish the relationships and common interests before the meeting with a Russian lady. Sending letters to each other, meeting on Skype, Video Chat is good but do not overdo the "virtual" relationships. Since this type of communication has limits and to find out if there is chemistry between you two, you need to meet your Russian, Ukraine or Belarus bride in person.
The next step is a personal meeting. Do not delay it and plan a meeting with your lady. The logistics can be as follow:
Check for visa requirements. People from most countries don't need a visa to travel to Ukraine but in most cases, it is necessary to travel to Belarus and Russia. If you need a visa, you may inquire on the procedure and our agencies supply an invitation letter which you may need to provide with your visa application.


Schedule the date of your meeting with the woman and book it through our International Dating and Matchmaking site from her profile page. Confirm to the lady about the reservation. In our point of view the minimum stay for you is 3 days. You can meet several times with your woman and know each other better. In the case you understand that you are not the match you will have time to meet another single woman. Owners of our local marriage agencies are highly experienced and may offer you to meet another lady who may be your future Russian bride.


While booking the personal meeting with the Russian, Ukraine or Belarus lady you can reserve accommodation as well as the airport-train-bus pick-up and drop-off. It is also possible to pick you-up in other cities` airports or train-bus stations. In addition, there are also such extra services as interpretation, a city-tour etc.


Inform your family members and friends about your travelling plans along with emergency numbers to contact you.


Get some traveling medical insurance, if you don't have any.


Inform your bank and / or credit card companies about your traveling plans. Failing that, your card maybe blocked after your first purchase as their anti-fraud software may detect unusual purchases.


Take some cash with you but not too much. There are ATM everywhere with US dollars. Our marriage agency staff will help you to get some local currency at a better exchange rate than at home or airports.


Don't forget about a gift for your lady. It can be a bottle of nice perfume bought in airports duty free shops.


First impression is very important, so dress neatly and be well-groomed and certainly, be yourself.


It is not a good idea to go to the personal meeting with your Russian lady directly from the airport. It is better to have some rest if you arrive late in the day and be top shape while meeting the next day.
These are basic recommendations for you. Contact us if you need more assistance or you are going to travel to more than one city and we will be happy to help you.