Meet Single Russian Women and Find your Charming Bride
Quality Dating Service to Contact Stunning Russian Girls
Quality dating service to meet single Russian women who are seeking a life partner. Each woman on our site was met in person, validated her identity with passport and was interviewed to demonstrate her seriousness and sincerity. We offer our clients quality and user friendly services to get in contact with stunning girls from Russia and the Ukraine who are looking for love and romance.
It is not a secret that many Russian ladies and Ukraine girls possess the beauty of top models. One of the first thought that can come across our mind is: why do such beautiful women have to seek a life partner outside their country? Why can't they find a suitable partner within their own country? The main reasons are demographics and social factors as that there are approximately 10 million more women than men in Russia and former USSR and single men are not always wishing to engage in serious relationships based on family life.
Single Russian Girls are not Seeking a Visa out of Russia
They simply seek a Decent Man to Share a Happy Family Life
Single Russian girls looking for a man from the outside are sometimes labelled as simply looking for a green card or visa to a better country. Of course, and as in any country, these cases exist but the majority of them are proud to be Russians and don't have such a bad life at all in their own country – quite the opposite. The vast majority are broadening their search of a good man to spend their life with because they simply cannot find one locally.
It is very similar to why are so many men from different countries who are looking for a life partner outside their own country. Indeed, some may be doing it for the wrong reasons, for example having lacked respect to women from previous relationships, but for the vast majority, it is for good reasons, such as being unable to find a woman who wishes to engage in a serious relationship based on family life. It is not a secret that many women, especially from countries of the west, are having their career as a top priority, often not leaving enough room for a quality family life.
Our Online Dating Site and International Matchmaking Service
Cooperates with Honest and Dependable Marriage Agencies
in Belarus, Moldova, Latvia, Russia and the Ukraine
Our online dating site and international matchmaking service cooperates with honest and dependable marriage agencies located in Belarus, Moldova, Latvia, Russia and the Ukraine. Every marriage agency owner is an experienced matchmaker and takes pride at introducing their single Russian women to serious men from different countries. They meet in person with each lady, verify her identity with passport and interview her to ensure of the seriousness and sincerity of her intentions.
We guarantee that each Russian woman displayed on our dating and matchmaking site is real and looking for a life partner from outside her country. Every marriage agency is an experienced matchmaker and takes pride in finding suitable husbands for their single Russian women. Our partner marriage agencies offer a wide range of services for introducing their beautiful women to single men seeking a Russian wife. When traveling to Russia, Belarus, the Ukraine, Moldova and other former USSR countries to meet your future wife, our marriage agency owner and staff will assist you with airport pick-up and drop-off, accommodation in furnished apartments or hotel rooms, services of an interpreter and all required services so you can travel with peace of mind and concentrate on the purpose of your trip: meet your future Russian wife.
… Could YOU be that man for one of these beautiful Russian ladies?
Eastern European Women Have the Reputation to
Become Beautiful Brides and Make Wonderful Wives
What's their secret?
Eastern European women have the reputation to become beautiful brides and to make loving and wonderful wives. What is their secret? They offer the best of both worlds – exotic beauty and traditional family values.
From their childhood, Eastern European girls are taught by their mothers how to become good wives and beautiful brides. They are taught how to be beautiful and feminine and how to be a good housewife who always puts her husband and family first.
Many Eastern European women cannot find the man who will make their dream come true: become beautiful wives and share lifelong romance with their husband. In a similar way as you are doing, they are broadening their horizons in the search of a life partner and here's your opportunity to find a beautiful Russian bride!
We Have the Know-How and Ability to Detect Scammers
And we Do It – No Dating Scams are Tolerated on our Site
Of course, every dating site displays that they don't tolerate scammers. The fact is that, unfortunately, there is often a big discrepancy between what is written and the facts. We are not going to say which sites really don't tolerate scammers and which ones do – you are the best judge to do so. However, we can assure you that it is our top priority to not tolerate scams. Our vision of business is not to make as much as possible now and see what will happen in the future. We plan to keep offering our dating and matchmaking services for a long time and of course, only honesty and integrity can help achieve this.
MyPartnerForever does not tolerate any marriage agency scams. Our international dating site and matchmaking service works with the best marriage agencies in Belarus, Moldova, Russia, the Ukraine and other former USSR countries. Russian scammers know our rules and know that scams are not permitted; thus they will avoid our dating site and perform their scams elsewhere. We have been contributing to the creation of serious relationships and marriages since 2008. Take a moment to read our clients' testimonials and see what they have to say about us.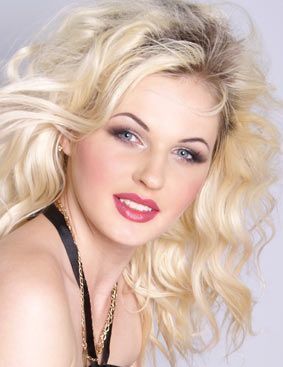 Use out Dating Site to Contact Single Russian Women
And Find the one who will Become your Charming Wife
Through our authentic and reliable dating site, you can get in contact with single Russian women and single Ukrainian women who dream to become the charming bride and loving wife of a decent and caring man. The women on our site all have one thing in common: they are looking for a decent and caring man who is family oriented and they cannot find him locally – thus, the broaden their search to other countries to find him.
When browsing the profiles of our single women, you can select those who best match your criteria and vice-versa; by age, with or without children or young or grown up children, by language skills, education, occupation, interests, hobbies etc. Once you've found the best potential matches, send them a letter to introduce yourself and take it from there. Once you feel there is common interest between you and the lady, invite her to meet you on Skype - which is the next best thing before meeting in person. If the feelings and interest keep growing, of course the next step is to meet face to face and we offer all the services to do so.
Russian girls and Ukrainian girls still hold the family values that our parents and grandparents had - the values that made it so relationships did not collapse for minor reasons as the couple and family were too valuable and it was well worth it to make efforts at keeping them strong and healthy. For many single women in Russia and the Ukraine, it is very difficult to find a man, within their own country, who wishes to engage in a serious relationship based on the family values.
Our international dating site and matchmaking service are designed to help single men from any region, including Russia and the Ukraine, to get in contact with single Russian or Ukrainian women who are real and actively seeking a life partner. Each one was met in person by our experienced agency owner. We can help any serious man to find his future Russian bride while doing it in a timely manner and in an efficient way. One of these stunning Russian girls may be the woman you've been looking for. You're tired of searching in all the wrong places for her? Introduce yourself to one of our single Russian women and it may the first step toward finding your beautiful Russian wife.